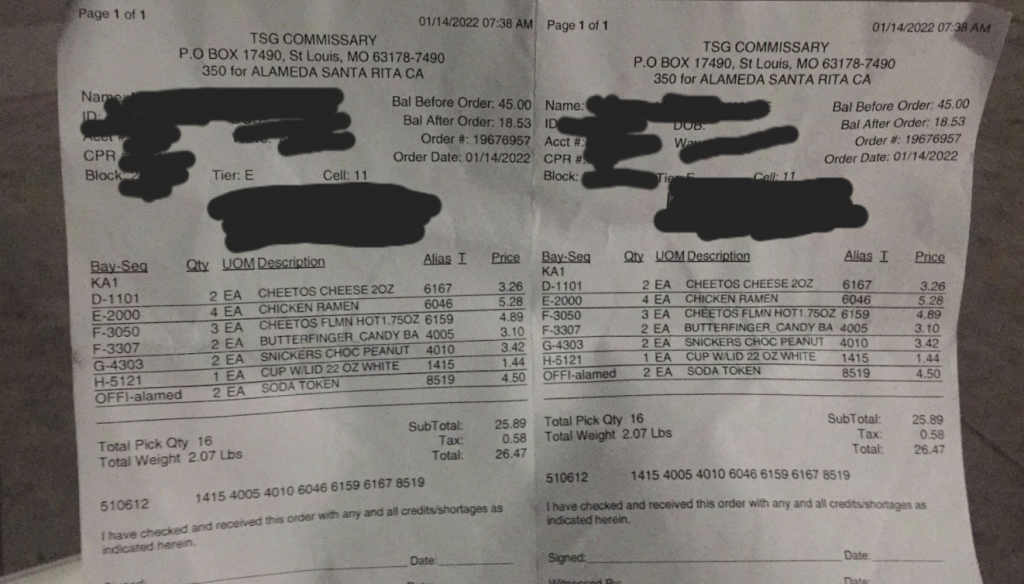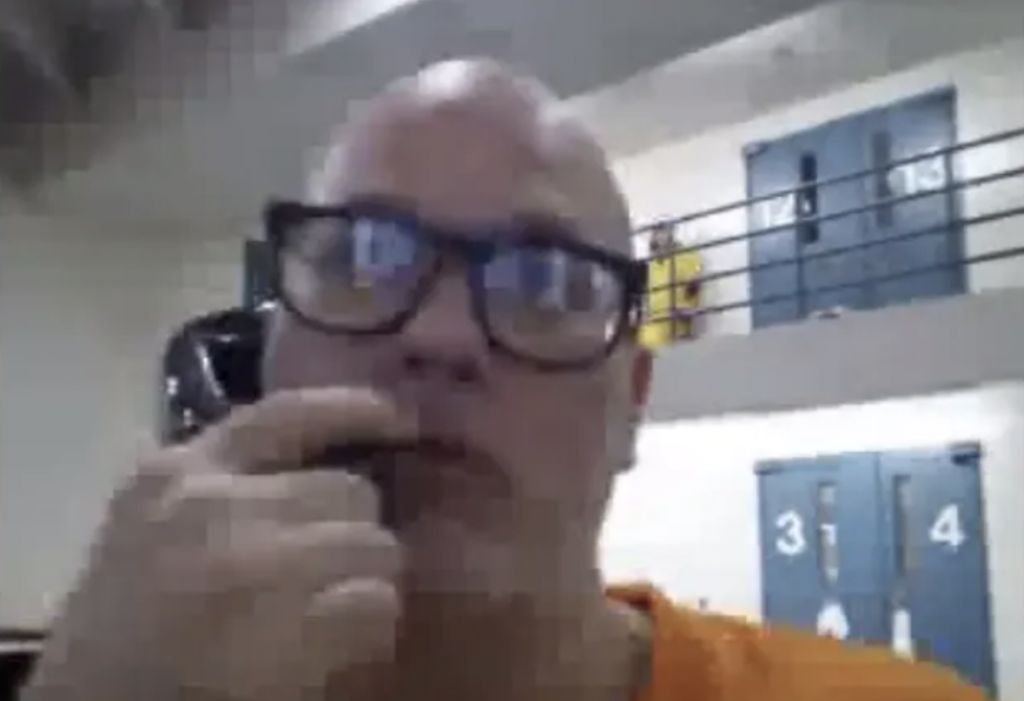 PLEASE WRITE SIGNED STATEMENTS OF SUPPORT THAT WILL BE PUBLISHED AND SHARED WITH STRIKERS! LET THEM KNOW THEY AREN'T ALONE!
Send to:
admin@oaklandabosol.org
DM @oaklandabosol (Twitter, Instagram)
At least two dozen prisoners in the Alameda County Jail are continuing a hunger strike which began on January 8, 2022 to protest an increase in the jail's commissary prices. Prices increased on December 27, 2021; the second price increase during the COVID-19 pandemic alone. Many people rely on commissary items for daily sustenance due to the poor quality and small portions of County food. Food quality was the subject of a previous prisoner hunger strike in October 2019.
Prisoners say that the cost of some items has increased by more than twenty percent. Instant ramen, once $1.13 for a single package, now costs $1.39. Instant coffee, which many prisoners trade for extra food, was raised from $4.00 to $6.75.
One person on strike says that on January 7, when prisoners decided to begin their protest, Deputies responded by entering his Housing Unit POD with pepper spray, tasers, and block guns, threatening to confiscate commissary items from each cell. The Alameda County Sheriff's Office (ACSO) has denied the existence of a hunger strike; but prisoners confirm that the jail has been monitoring the strike.
ACSO maintains rules and regulations regarding prisoner protest. David Vigil, currently on hunger strike, says that Deputies have retaliated by manipulating or disregarding these rules to prevent an official record of the strike. People in Housing Unit 3C were also told that they can't come out of their cells during mealtime, he says. One time, a Deputy handed out lunches to strikers and refused to document their refusal nor take the lunches back (a hunger strike is considered "ended" when a prisoner accepts food into their room, even if they don't eat it).
Another prisoner who has participated in past hunger strikes confirmed that these are common tactics.
"Around December 2020, I was on a hunger strike…Deputies started opening the door and trying to put my lunches into the room to end the hunger strike, so I had to push the food out and close the door. One day, they got so frustrated that they pulled the sandwich and fruit out of the bag and started throwing it, through the open door, into my cell!"
David Vigil says that these tactics make hungry people feel discouraged, and wants the public to question ACSO spokesperson Ray Kelly's claim that "there is no hunger strike at the jail." He says that news coverage and speaking with the community makes strikers feel more supported. Eric Rivera, who is drinking only water and Gatorade, informed KTVU on Tuesday, January 18 that he is willing to "go as hard as I can" to make sure that demands are met.
Demands include:
Stop profiteering off of prisoners. Commissary prices should be no higher than SF County Jail's prices. [1]
Strip the Sheriff's power to raise prices. The power to raise commissary prices should not be under the Sheriff's control. The Board of Supervisors alone should have the power to change prices, and only after a public hearing.
Stop the for-profit Santa Rita jail kitchen run by Aramark Correctional Services. Improve the jail's kitchen food for prisoners with fresh fruits, vegetables, and a variety of carbohydrates and protein. Stop the daily meals of boiled beans and boiled soy protein lumps.
Increase portion sizes. Food trays should not be shorted food, and prisoners should not be hungry after a meal.

[1] Maruchan ramen costs $0.25 at many stores. SRJ charges $1.39. SF charges $0.52 for the same item.
Please stay tuned for further support requests from striking prisoners. While strikers decide on what ways the outside should support them, please write signed statements of support that will published and shared with strikers. Let them know they aren't alone!
Send to:
admin@oaklandabosol.org
DM @oaklandabosol (Twitter, Instagram)